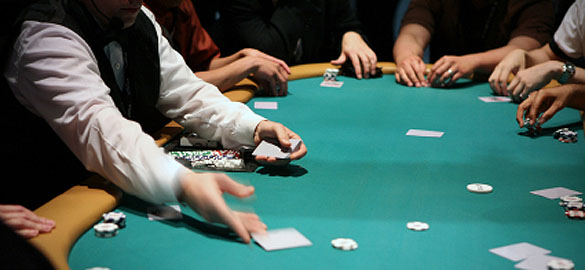 Seating in poker is a subject not often discussed. The truth is that your position in the table is one of the most important parts when playing Texas hold'em poker tournaments. You seating position determine the amount of information that you can take in advance from other players. This way seating can affect your strategies and your way of playing the game. Let's see how you can play poker in a table of 9 players and the different seat positions.
1. Dealer position
This position is the best and can take in your advance the most of the information gained during the play. The player sitting in this position is the last to act. This means that you can watch others by letting you react and organize your strategy plan. For instance if your players check, it will give a chance for you to raise or call the bets.
2. Early position
Seats 1, 2 and 3 to the left of the dealer are called early positions. These are the least advantageous as you need to play first, before the other players react. If you are sitting in this seat positions it is best to wait for a big hand especially when playing against aggressive players.
3. Middle positions
These are the positions in the middle numbered 4, 5 and 6 to the left of the dealer. You have better chance when sitting on these seats than 1, 2 and 3 because you can first take in mind the reaction of players sitting on 1,2 and 3 positions.
4. Late position
Players sitting in the late position are called those who sit on the 7th, 8th and 9th seats at the table to the left of the dealer. It is an excellent chance to take into considerations all information gathered from other players that play before you.
Position in poker is a strategy and it is often forgotten. Next time you want to play tournaments remember this tip.