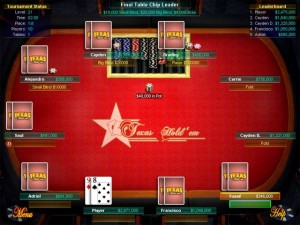 Playing holdem tournaments is an art. You must be patient and have a general mental wellness. Let's have a look at some mistakes caused by frustration and high temper.
Taking part into tournaments without practice
Playing without having a hand
Anxious reactions during a good hand. Keep a poker face and let your opponents confused.
Poor bankroll management
Bluffing when you don't know how.
Playing in the early positions without a good hand.
Overvaluing a hand
Playing aggressively after a loss
These are mistakes that can cost you a lot of money. Remember above all that tournaments are not only for winning money but to enjoy them. Be calm and enjoy the game because above all it is just a game.