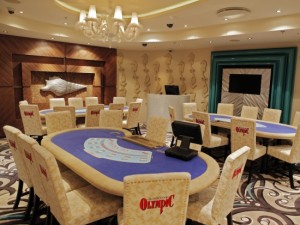 Playing online and playing in a casino it is an entirely different experience. Let's have a look at some of the differences of online poker gaming and playing in a casino tournament.
One difference is the tournament itself. In casino poker tournaments the blinds tend to increase more quickly than they do in an online tournament. The live tournament also is slower and has fewer hands and you will see that the live internet poker tournaments are faster and do twice as many hands as you would in a casino.
Feeling comfortable at your own place. When you want to take part in a casino tournament you will need to commit yourself at least 1 day to the event. You are feeling tighter because you don't want to lose immediately and go home.
By playing online it will give the chance to other players to bluff and the chance for you to call and win the hands. People online even if they lose they can immediately sign up for another tournament. Most players play a hand in a live tournament only when they have a good hand.
It is an entirely different experience playing online or in a casino. You should try both and finally choose what best suits you.